Serata Food&Jazz
Capoferri-Baroni Duo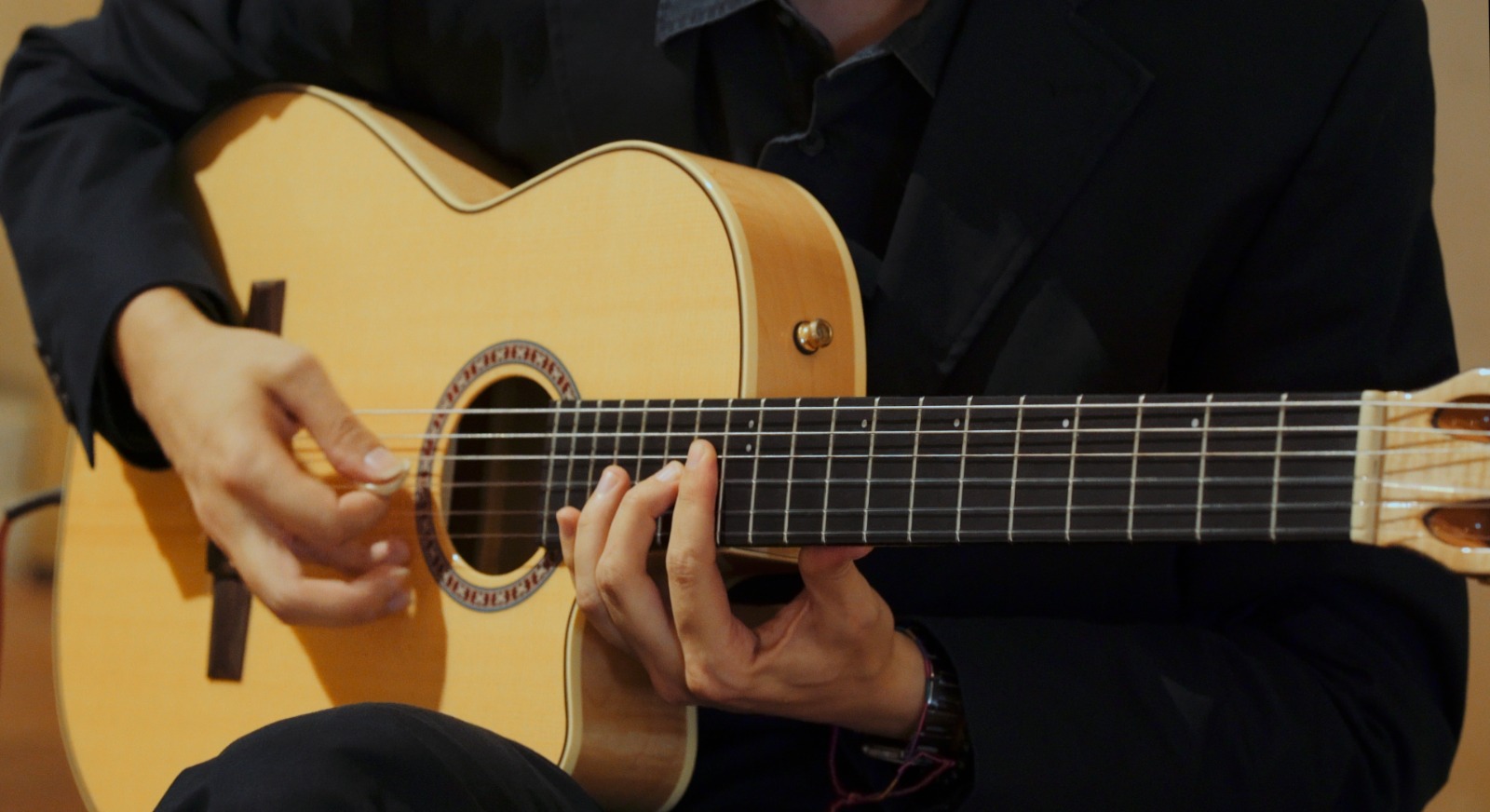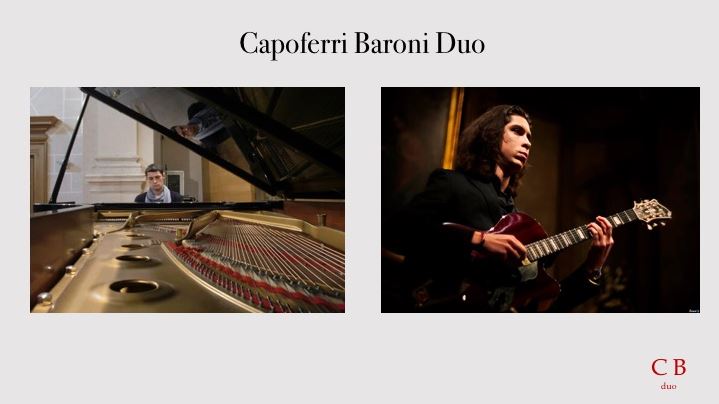 Gli autori del "Jazz Album and More" da StuporMundi Jazz Club!
Il Capoferri Baroni Duo nasce dalla collaborazione decennale fra il Maestro Edoardo Baroni (Diplomato in Chitarra Jazz e Didattica della Musica, allievo della Chick Corea Academy, docente di musica presso l'IC Franchi di Brescia) e il Maestro Luca Capoferri (Diplomato in Pianoforte e,docente di Composizione per pianoforte presso IC Golgi di Breno).
Il duo ha nel proprio repertorio brani dei migliori compositori jazz (Chick Corea, Steve Swallow, Miles Davis, Al Di Meola), brani di Piazzolla (Cafè 1930, Nighclub 1960, Libertango) e la suite Jazz Album, scritta per questa formazione da Paolo Ugoletti (docente di composizione presso il Conservatorio Luca Marenzio di Brescia). L' album contenente la suite, dal nome Jazz Album and More, è stato pubblicato nel luglio del 2021 e ha raggiunto la prima posizione per vendite nella sezione Jazz di Amazon Music!